I love coffee mugs. My husband says I have a coffee mug addiction. I walk in to a store and walk out with a mug. I wanted to share some great mugs from Etsy. How adorable are these unique coffee mugs?
Even after 4 years of marriage I still get excited about custom items with my last name or wedding date on them. These wedding coffee mugs are a great self purchase or would make for a great wedding gift.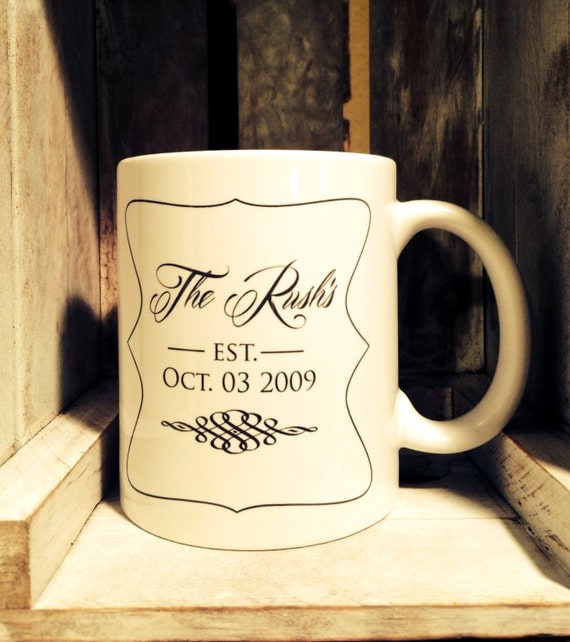 Dog Love? State Love? Name Love? Show your love with a customized dog, state, or initial mug.
Every now and then, more so than not, we need a little inspiration. Check out these inspirational coffee mugs.
Check all of these coffee mugs out here!
Customized Wedding Coffee Mugs